Halloween in Germany is not the most popular or loved celebration during the year. However, most Germans know about it, and a few decide to celebrate it by wearing terrifying costumes and going to horrific events.
In this guide, you'll learn why Halloween is a controversy in Germany. If you love Halloween, don't be disappointed, I'll also share how you can get your freak creep on during this day in Germany.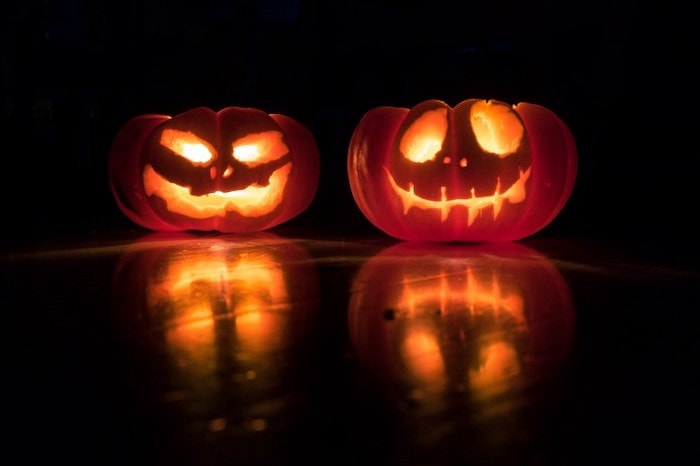 Do Germans Celebrate Halloween?
Yes, they do! Hold on, though. Before you start going all out with buying stuff and decorating your house/apartment, you have to know that Halloween in Germany is different from the US.
Only a few people in Germany, over 8%, love to buy Halloween decorations, costumes, makeup, and accessories. People with kids are the most likely to go all out and spend money for this celebration. Halloween only brought 320 million euros in sales for retailers in 2019.
Although 320 million euros seems like a lot of money, it is peanuts compared to the 8.8 billion dollars this celebration brought to the USA in 2019.
According to YouGov's survey in 2017, 68% of people were not going to dress up for Halloween. Only 1 out of 7 Germans said that they would dress up, and as it turns out, dressing up is more of a 'younger generation' kind of thing. By young, I mean people between 18 to 29 years old.
Kids who go out 'trick or treating' might be very disappointed by the lack of candy they will get. According to another survey done by YouGov in 2018, only 50% of the houses in Germany are open to giving candy to kids. The others pretty much don't care about it, and some turn their lights off during this evening to not be disturbed.
So with only 18% of the population celebrating Halloween in Germany, how do they do it? Well, let me share some differences in celebrating Halloween in Germany vs. the USA.
How do Germans Celebrate Halloween: Germany vs the USA
While people dress up for work or school with joyful and happy costumes in the US, the scene is very different in Germany. First of all, almost no German adult dresses up for work. And I mean, no one.
In my experience working in Germany, only the expats in the company would come dressed up to work. In a company I worked for, we were only two international employees. So I did feel very awkward to be dressed up for the whole day in an office with Germans who wore their regular clothes.
A note on costumes: Halloween costumes in Germany have to be scary. There is no room for joyful or happy costumes. Some regions celebrate Carnival or Fasching, which is a time to use happy and colorful costumes.
For adults, Halloween in Germany is more of a party kind of thing. They dress up in the evening to go to a house party or club.
For kids, it is about dressing up and going out to the streets and knocking on doors to ask 'Süßes oder Saures?' (sweet or sour?), which is the equivalent of 'trick or treat' in Germany.
I must warn you, though, trick or treating is not a common practice all over Germany. In the 8 years I've lived in Dusseldorf, I have not once seen kids trick or treating in my neighborhood.
It seems that in the outskirts of bigger cities like Berlin, in the residential areas, trick or treating is quite common, especially in the neighborhoods where a lot of US expats live. According to Spiegel's article, around one thousand kids went out on the streets in 2012 to a famous US expat neighborhood in Berlin. And the number of kids and activities for them has been increasing ever since.
My wife, who is German, says that trick or treating was not a thing when she was a kid. During her teenage years, while she still lived with her parents in Bonn's outskirts, she remembers that kids started to ring at their door on Halloween, saying 'Süßes oder Saures?'.
Halloween started to gain popularity in Germany in 1994. Thanks to a man who 'imported' Halloween to Germany to save Germany's costume industry.
How was Halloween introduced into German Culture?
In 1991, during the second Gulf War, Carnival was canceled in Germany. Some say it was canceled out of sympathy. The reason is not really important for this story.
Carnival in Germany is like a huge deal. Just to give you an example, 596 million euros were spent during the carnival season of 2019, and around 500,000 costumes are sold yearly. Yup, Carnival is a bigger deal than Halloween.
Related Guide: Carnival In Germany [A Detailed Guide]
So, going back to my story. As I was saying, Carnival was canceled in 1991; this brought a huge financial loss to costume retailers and manufacturers. And here comes our man of the hour, Dieter Tschorn, who claims that it was his idea to bring Halloween to Germany to save the costume industry. Tschorn, a public relations consultant for the German Toy and Novelty Retailers Association, spent three years marketing Halloween in Germany. In 1994, Halloween was officially starting to become a popular celebration.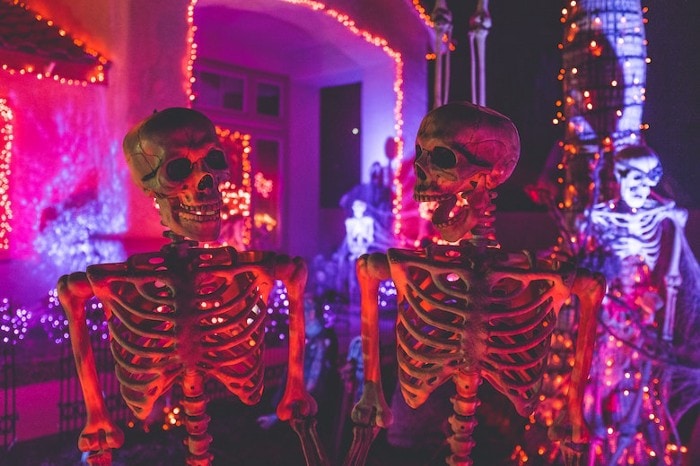 The Controversy of Halloween in Germany
According to YouGov's survey in 2017, 65% of Germans view Halloween as just a commercial celebration. 48% of Germans believe that Halloween is an import from the USA that is displacing German culture. In this opinion piece (in German), a German points out all the things he sees wrong with celebrating Halloween in Germany.
Some argue that Halloween crashes with a German celebration called St. Martin's, where kids walk on the streets in a small parade holding self-made paper lanterns. Kids stop at some houses, ring the doorbell and sing a song. In return, they expect candy as a reward. St. Martin's season starts on November 11th, just two weeks after Halloween.
Some point out that Germany already had a tradition of carving and lighting a vegetable since the 1950s: the beet. If you are curious about this ancient Bavarian tradition, check this article out (in German).
Halloween Events in Germany
Despite the few people that celebrate Halloween in Germany and the controversy around it, there are more than enough events that people can go to and celebrate this creepy day.
The cool thing is that either Halloween or the day afterward will most likely be a holiday where you live.
The 31st of October is Reformation Day and is a public holiday in 9 out of the 16 German states: Brandenburg, Mecklenburg-Vorpommern, Saxony, Saxony-Anhalt, Thuringia, Bremen, Hamburg, Lower Saxony and Schleswig-Holstein.
November 1st is All Saints Day and is a public holiday in 5 out of the 16 German states: Baden-Württemberg, Bavaria, North Rhine-Westphalia, Rhineland-Palatinate, and Saarland.
You may find parties at your local bars and clubs, or you might host or be invited to a Halloween house party.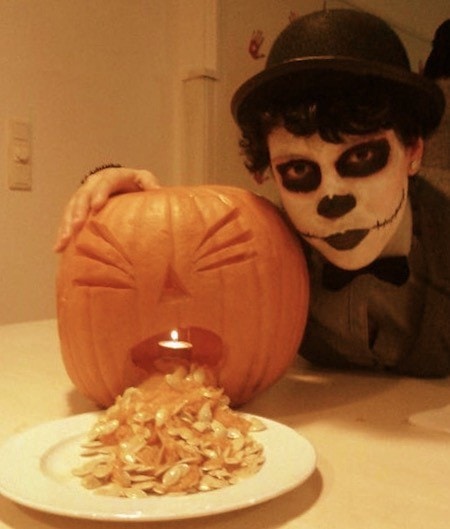 If you wish to go to a bigger and more popular Halloween party, you can check out these:
Final Thoughts
Halloween is not seen as a German tradition, and some refuse to celebrate it and prefer to spend their money and energy celebrating a real German holiday, like Christmas.
Related Guide: Christmas in Germany [Its Traditions And Celebrations]
If you want to celebrate Halloween in Germany, make sure to use a terrifying costume. The scarier, the better. Don't expect your coworkers to join in dressing up for work, or to bring creepy cupcakes (unless you are the one bringing them).
Halloween in Germany for adults is celebrated by dressing up and going to a party in the evening. If you have kids, you might find some activities in your city tailored for them.
Whether you are celebrating this creepy day or not, you can always use it as an excuse to grab a cold German beer and enjoy the day.