Germany is a very bike-friendly country. Cycling in Germany is extremely popular, whether for commuting, leisure, sports, or holiday rides. According to Statista, there are 81 million bicycles owned in Germany – that is almost as many bikes as residents in Germany! With such popularity buying a bike in Germany can be intimidating. In this guide, we will explain the different options for buying a bicycle in Germany.
Where To Buy A Bicycle In Germany?
There are several different options for buying a bicycle in Germany. Let's take a closer look at where to buy new bicycles and where to buy used or second-hand bicycles in Germany.
Where To Buy A New Bicycle In Germany?
1. Buying A Bike Online
As much as we love the convenience of online shopping at times, we would never buy a bicycle online again, even if it is cheaper. When ordering a bicycle online, you must assemble it yourself at home. This bares high safety risks unless you are a bike enthusiast and expert.
We have made that mistake and bought a 240 euros bicycle online. It looked good and athletic in the online shop, but putting it together was difficult, the material felt cheap, and overall we did not feel safe riding this bike.
2. Buying A Bike From A Physical Bike Shop
Visiting a bike shop, trying out different types and sizes of bikes, and getting a proper consultation from a bicycle expert is our most recommended way of buying a bicycle in Germany.
Testing different bicycles and sizes (especially if it is your first bike in a long time) is crucial. Bicycle shops will always sell the bike with a warranty and give you a discount on the first bike inspection.
The biggest bicycle store in Germany is Stadler, with 20 shops across Germany. But you can also find lots of smaller bike shops in your area. To find the closest bike store to your home, you can google 'Fahrradhändler + your city'.
Where To Buy A Used Bicycle In Germany?
1. Buying A Bike At A Flea Market
Buying a bicycle for 25 euros at a local flea market is very popular amongst newcomers in Germany. However, it also bears high safety risks, and those bikes usually only last a few months until they break down. Also, you may unintentionally support bike thieves trying to resell stolen bikes.
2. Buying A Bike Via eBay
Buying a second-hand bike from a private person via platforms like eBay could be a valid way, as long as you have had a bicycle before and have a basic understanding of the mechanics. You should definitely be able to test ride the bike. Ideally, the seller will also hand you his purchase receipt or give you a purchase contract to confirm that it is not a stolen bike.
3. Buying A Bike From A Bike Auction
Almost every city regularly arranges so-called bike auctions (Fahrradversteigerung), where they sell unclaimed bikes from their lost & found. Bicycles have to be unclaimed for more than six months to be offered during these auctions for very little money. Sometimes you can find real quality bikes for a bargain. When buying a bicycle via such an auction, you will get an official document stating that you are the bike's new owner.
At the end of the day, you need to feel secure, confident, and in control of the bicycle you want to purchase.
How To Avoid Buying A Stolen Bicycle
A lot of used bicycles in Germany are unfortunately stolen. To not support the bike theft market, you can look up the bike frame number (Rahmennummer) in various databases full of stolen bikes to make sure it is not listed there:
The most common place you can find the frame number is between the pedals at the bottom of the frame. If the seller can't show you the frame number or if it is scratched, it is most likely a stolen bicycle, and you should stay away from it.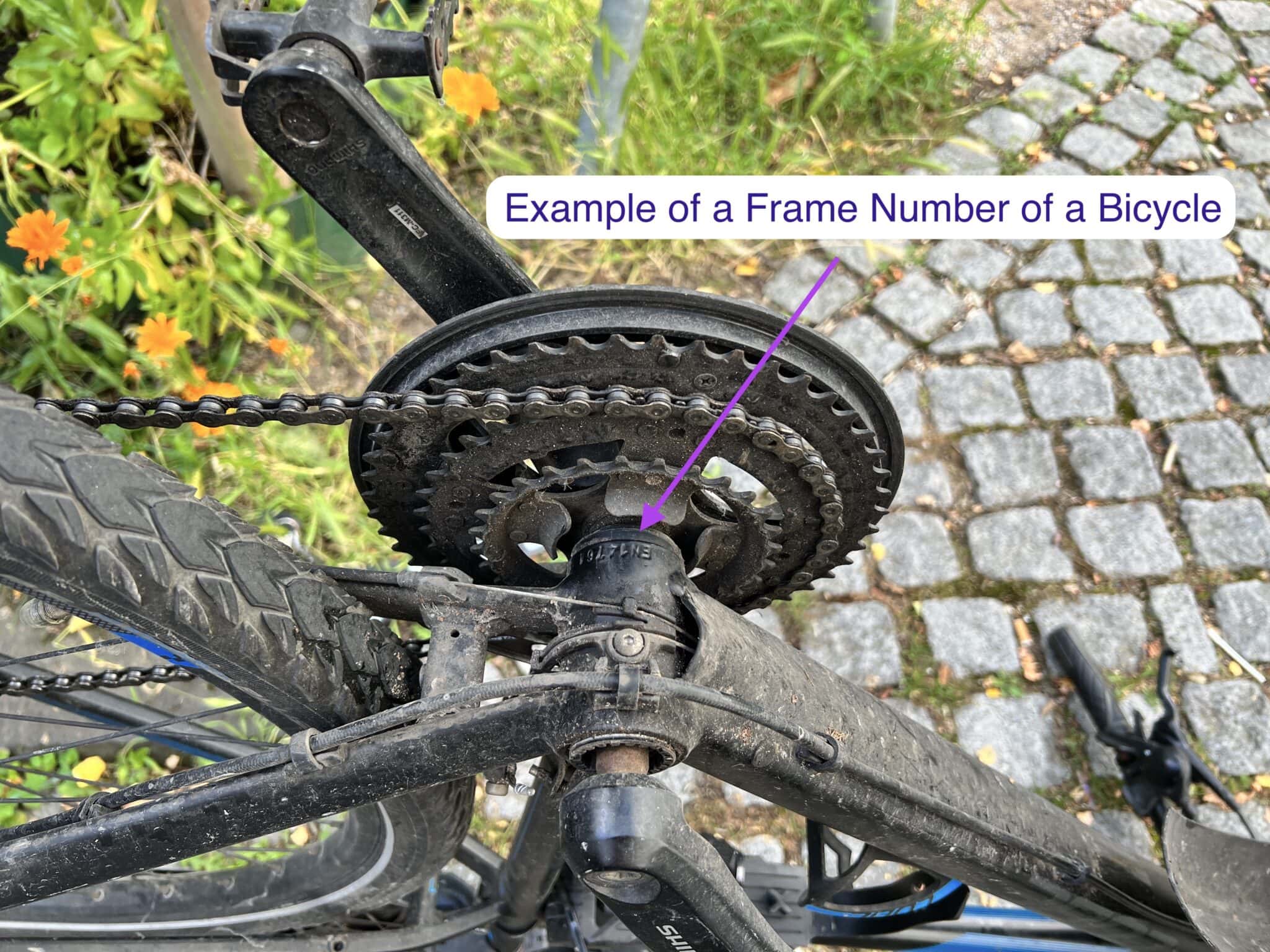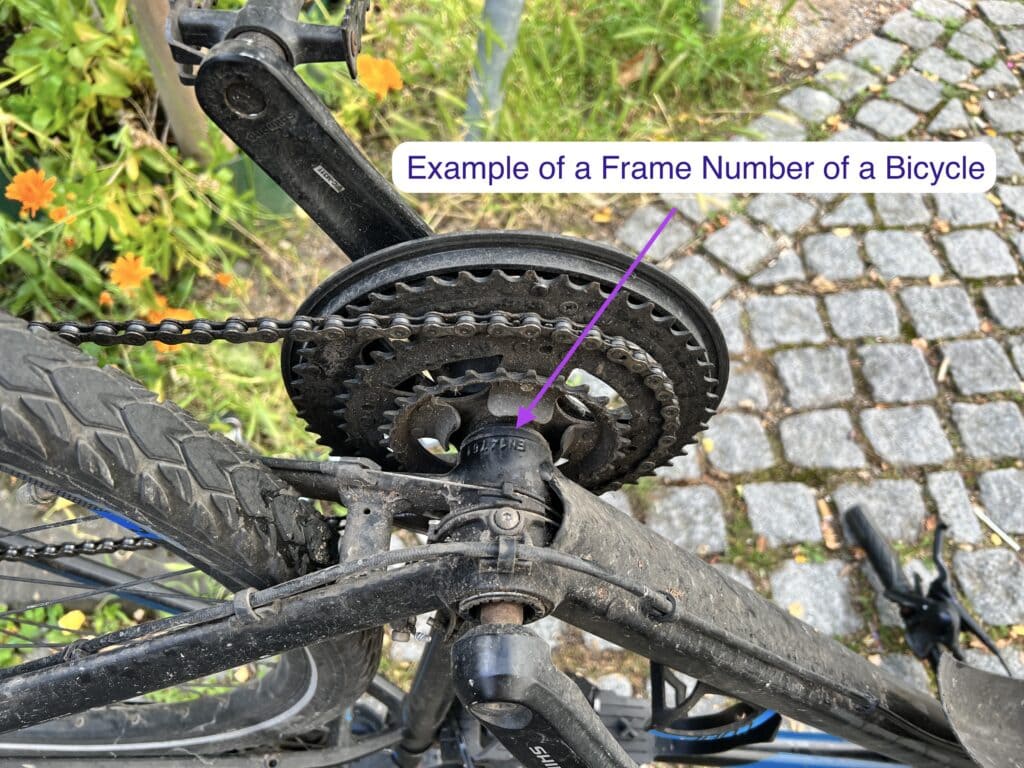 Make Sure To Get A Road Worthy Bike In Germany
Make sure to check the roadworthiness of your bicycle before purchase or be ready to equip it accordingly. You could be stopped by police and fined otherwise.
According to the German Bicycle Association (ADFC), your bike needs to have these items:
a white front light and a red backlight that are approved by the road traffic act (Straßenverkehrs-Zulassungs-Ordnung (StVZO)). Make sure to search for the StVZO approval when searching for lights in a physical or online shop.
a white reflector in the front and a red reflector in the back (which can be integrated into the light)
functioning front and back-wheel brakes
a bell
reflector stripes around the tire or two orange reflectors on the spokes per wheel
two yellow reflectors on each pedal
Note: Speaking from experience, none of our bikes have the yellow reflectors on the pedals, and we have never been stopped or fined. Bicycle lights and functioning brakes, however, are crucial 😉. The lights and reflectors don't have to be mounted on the bicycle during the daytime if they are removable.
How Much Does It Cost To Buy A Bike In Germany?
The price for a decent quality bike in Germany which you plan on riding several times a week starts from around 400-500 euros. Buying a bicycle in a lower price range will most likely lack long-lasting quality and will require repair and new parts rather soon.
Which Bike Is Best For Germany?
Which type of bicycle is best for you in Germany highly depends on your purpose and use case.
According to the bicycle association, in 2021, e-bikes were by far the most popular bicycle type (43%) in Germany, followed by the trekking bike (23%) and the city bike (12%). Within the e-bike segment, the mountain bike, trekking bike, and city bike are most popular, followed by the versatile cargo bike.
These are the general characteristics of the most popular bike types in Germany:
Trekking bike: the perfect allrounder → roadworthy equipment, thinner tires, faster, for street and a little bit offroad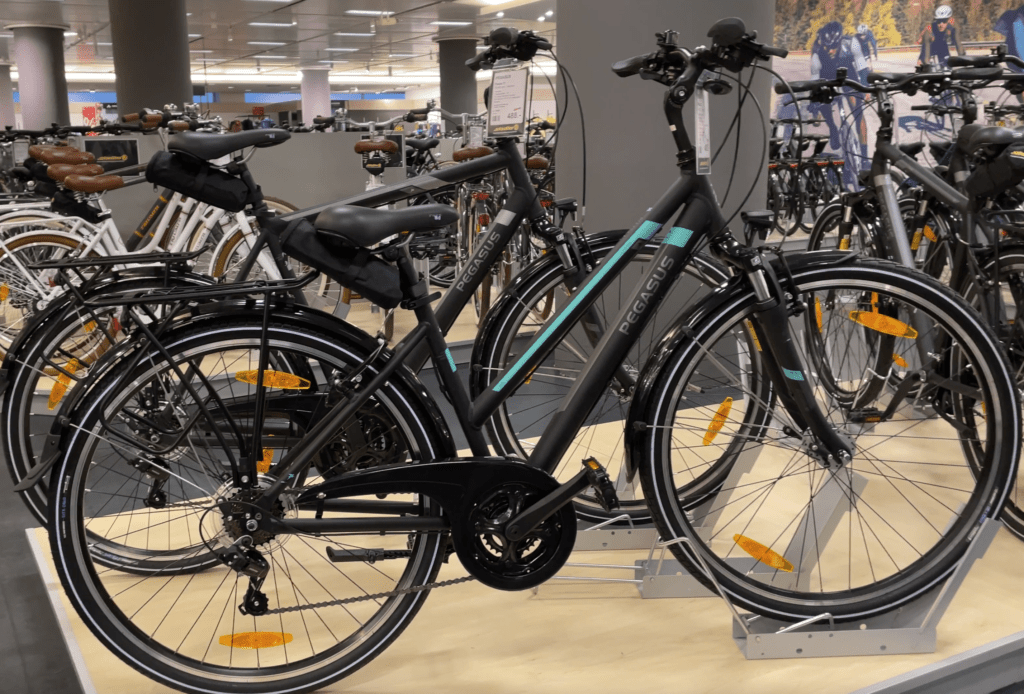 Citybike: the comfortable one → roadworthy equipment, regular tires, slower, for street and a little bit of gravel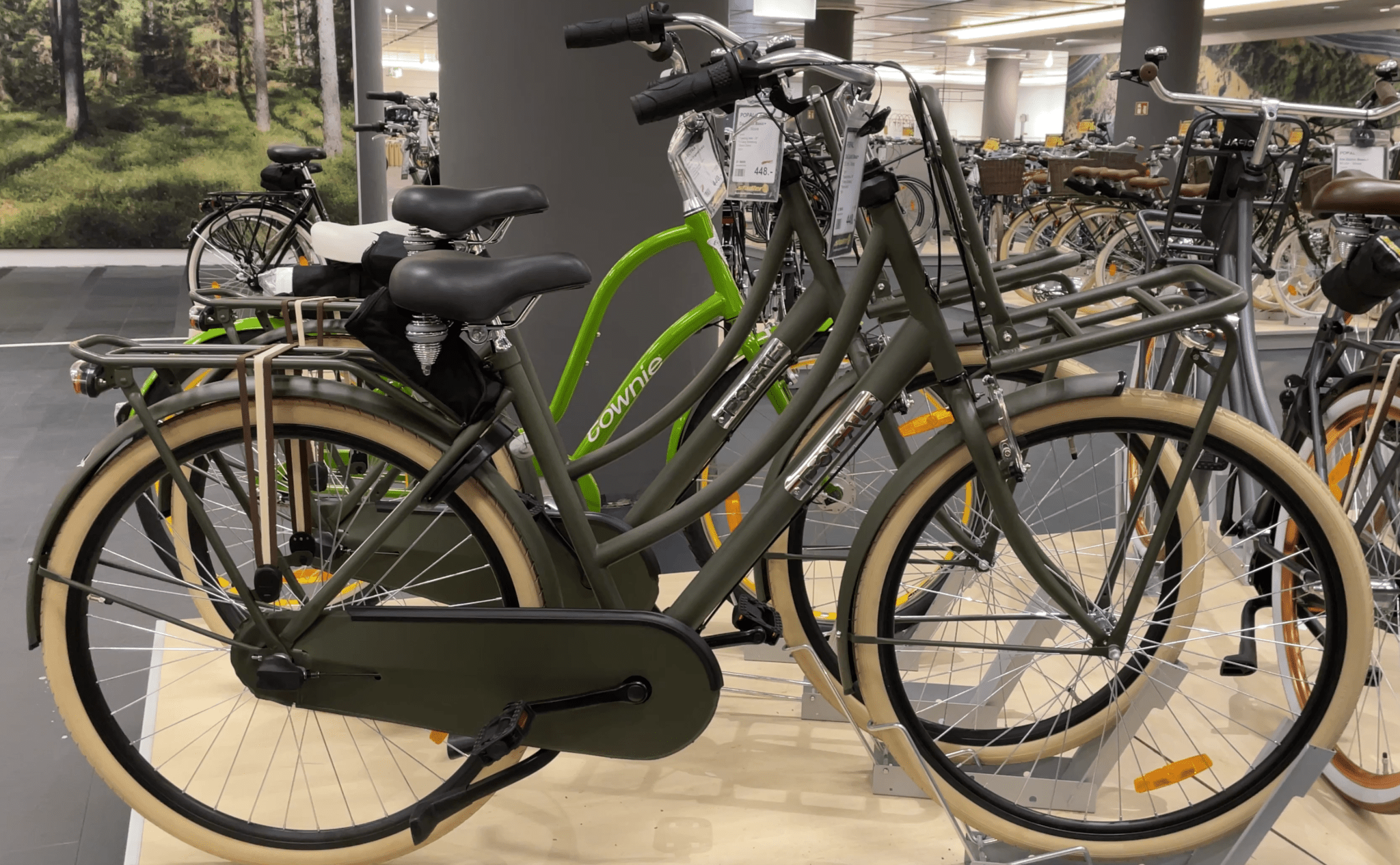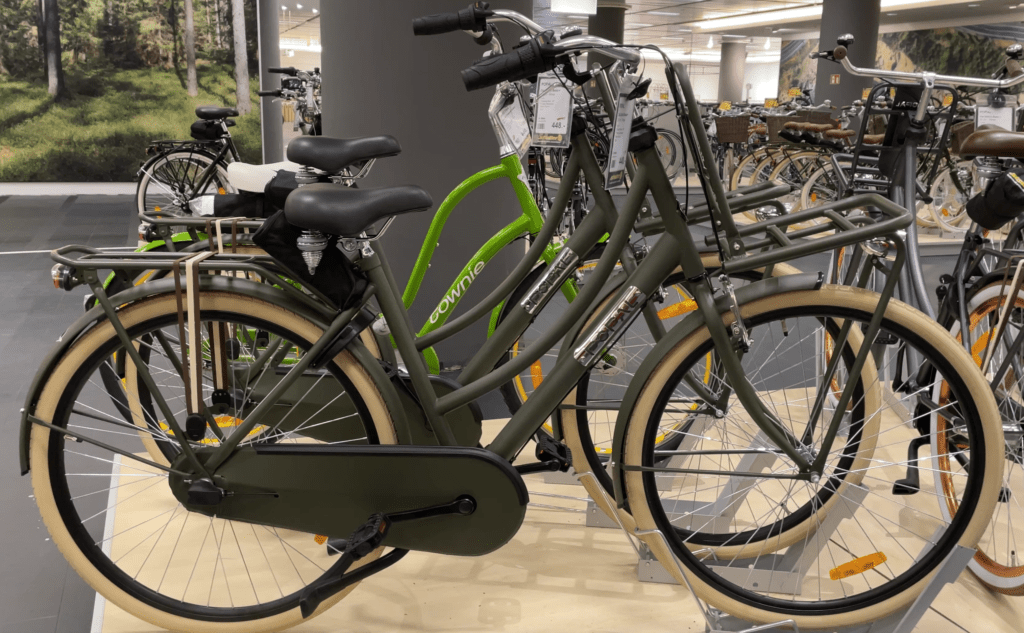 Mountainbike: for off-roading and climbing → no roadworthy equipment, thicker and smaller tires, slower on the street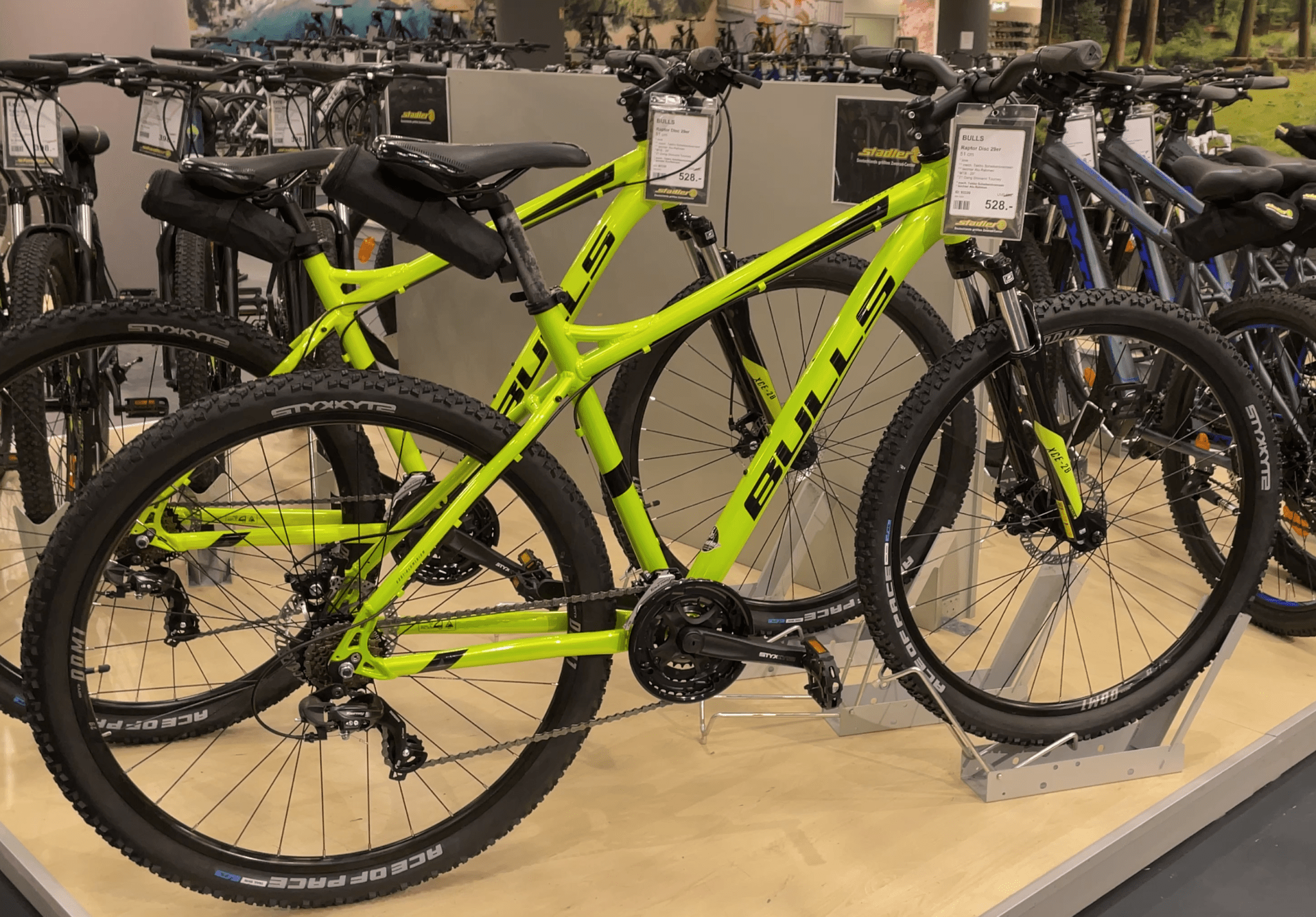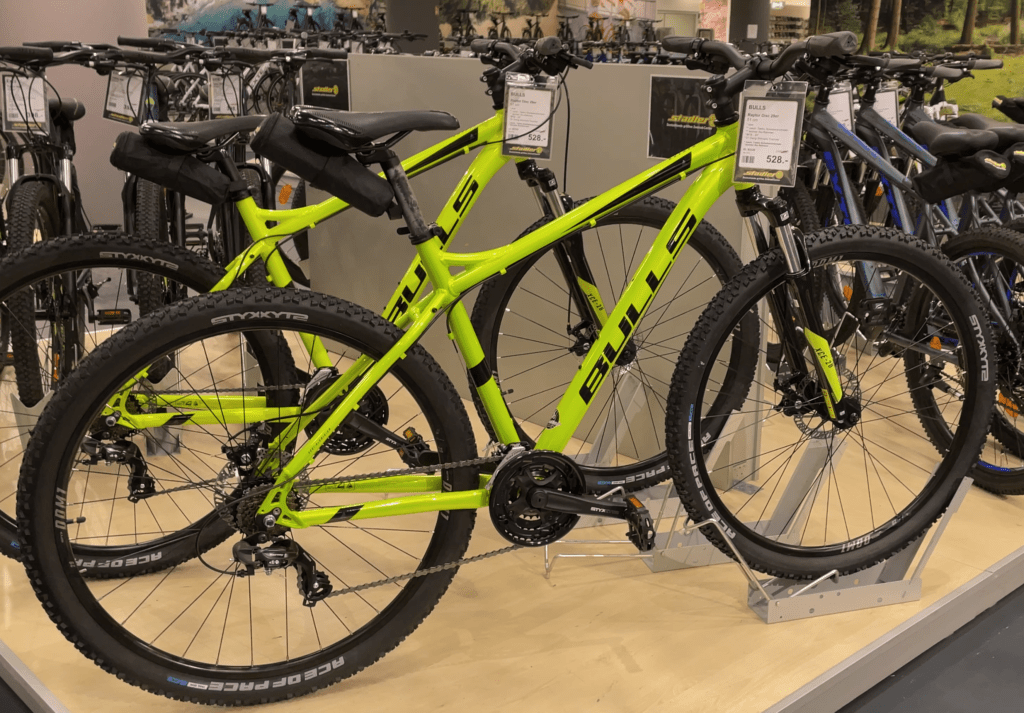 E-Bike: for commuting and comfort → equipment depending on the bike type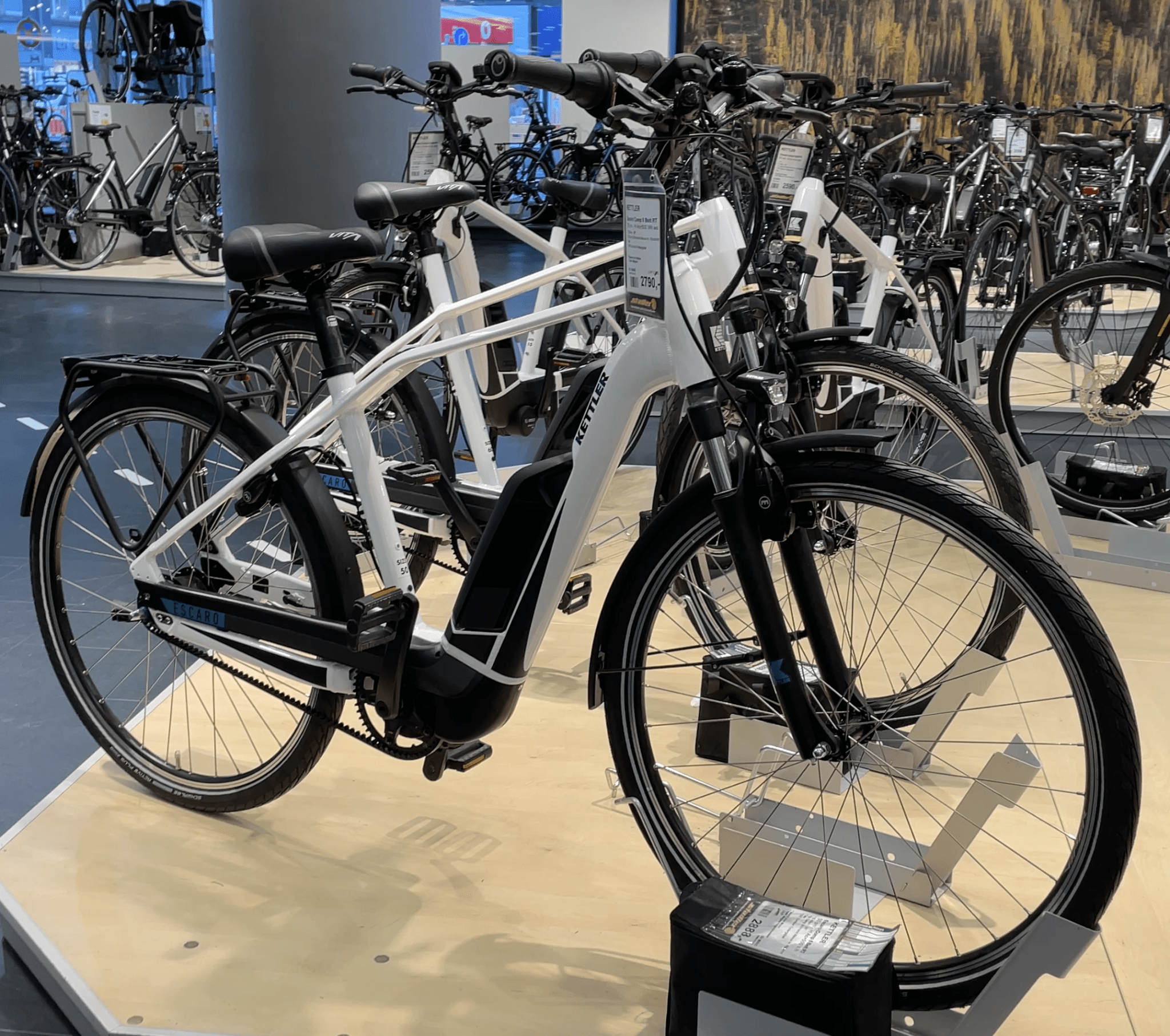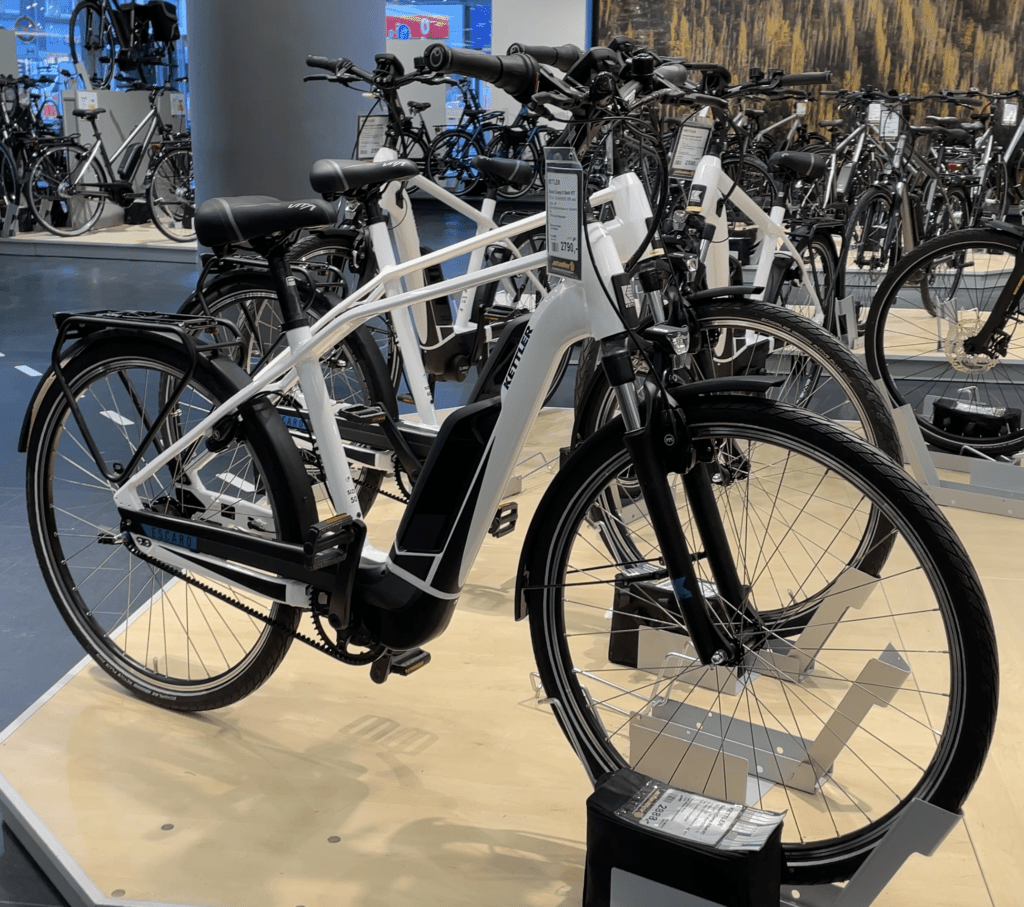 You should ask yourself the following questions to narrow down the bicycle that is best for you:
Where will you use the bicycle most: city or nature?
What seating position do you want to have: upright or bent forward?
Do you 'just' want to use your muscles or have a supportive motor?
What is your budget? Certain types might be eliminated.
Do Bikes Get Stolen In Germany?
Yes, unfortunately, as mentioned before, bike theft in Germany is quite common. In 2020, there were 260.000 registered bicycle thefts in Germany. However, only 55% of all stolen bikes were insured against theft. The average cost of all stolen bikes was around 730 euros.
My bike got stolen two weeks after I had bought it. It cost 800 euros, and after filing the claim, my insurance instantly paid so that I could repurchase the same bike.
Consequently, you should consider getting bike theft insurance if you purchased a proper new or used bicycle for several hundred euros.
There are two ways you can insure your bike against theft. Either as an included add-on with your home contents insurance or with a separate individual bike theft insurance.
We have written an in-depth guide on both types of insurance.
Our Choice
Hepster Bike Insurance
Covers theft, burglary, vandalism as well as tear & wear
Covers bikes for up to 10.000 euros
Pays reinstatement value of your new bike
No age restrictions on your bike
Get Hepster Bike Insurance
Transparency: We earn a commission if you click this link and make a purchase at no additional cost to you.
Related Guides:
Best Bicycle Insurance In Germany [English Guide]
Best Home Contents Insurances In Germany [English Guide]
How To Register A Bicycle In Germany?
Registering your bicycle in Germany is not mandatory; however, you can choose to register your bicycle with your local police or the German bicycle association. In German, it is called Fahrrad Codierung, meaning an individual code is engraved on your bike or a sticker, which is then placed on your bicycle. It is almost impossible to remove such stickers, and it scares off thieves as such bikes are harder to resell.
Next to locking your bike properly against a fixed pole, it can be an additional layer of security to prevent bike theft.
If your coded bike gets stolen and found, the police can directly identify it as your bike and will contact you accordingly.
Alternative: Renting Your Bike In Germany
If you are only temporarily in Germany or you only plan on using a bike on an irregular basis, you have several options of renting a bike as an alternative to buying a bicycle in Germany.
Swapfiets offers monthly bike leasing in 21 cities across Germany. They have three different types of bikes (no gears, 7 gears, e-bike) and offer a very convenient service, which includes all repairs and fixes within 48 hours.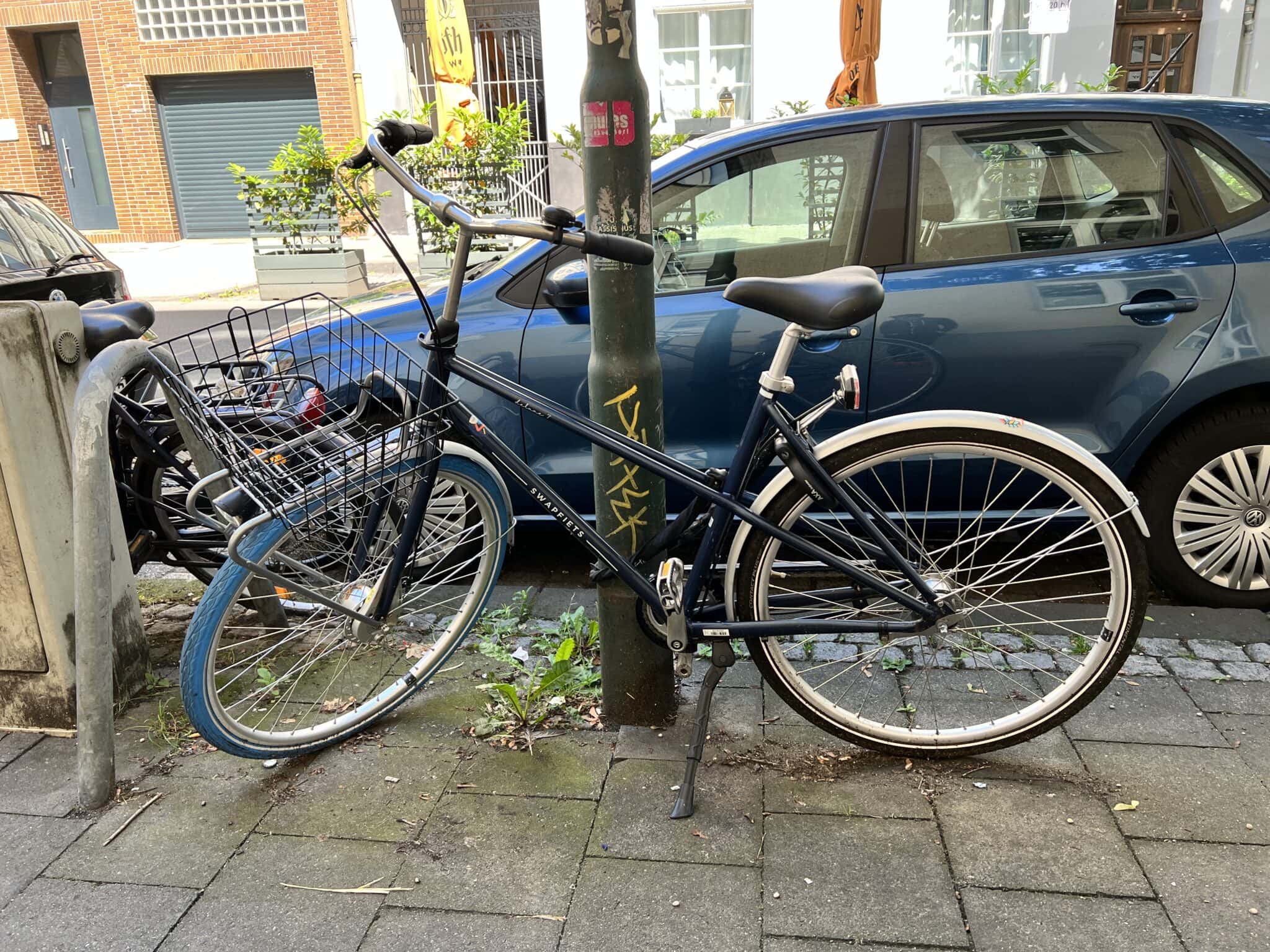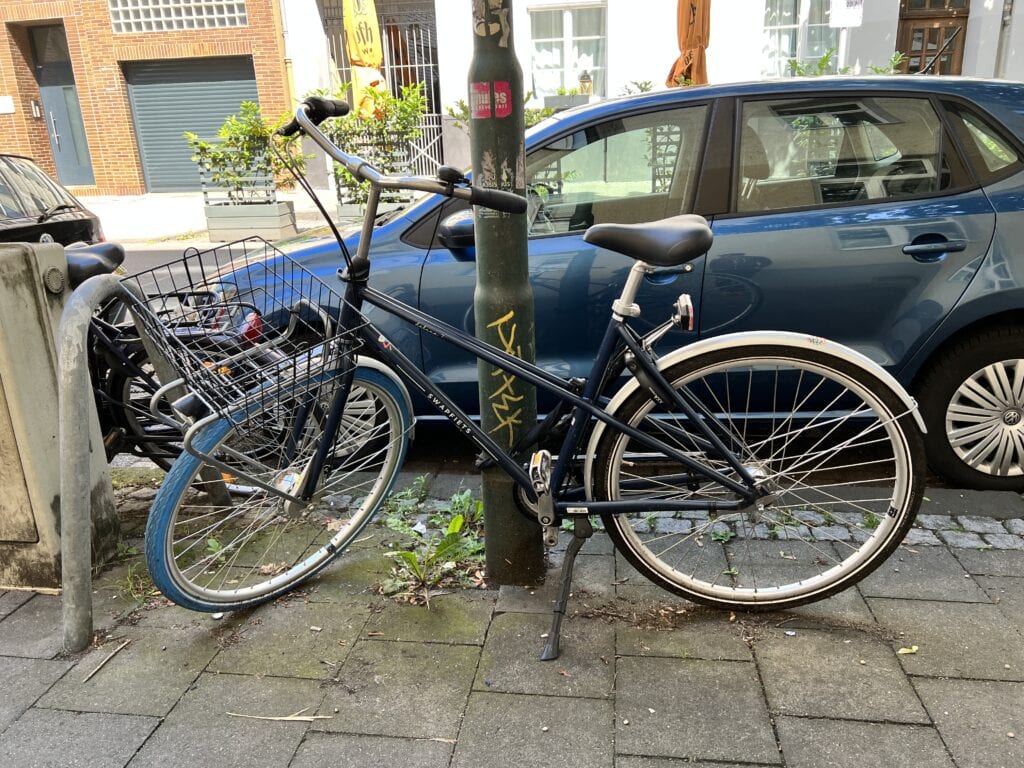 Call a Bike from Deutsche Bahn and nextbike are two of the biggest bike-sharing services across Germany. With their concept, you pay per ride. Pick up and drop off can be anywhere within the city zone.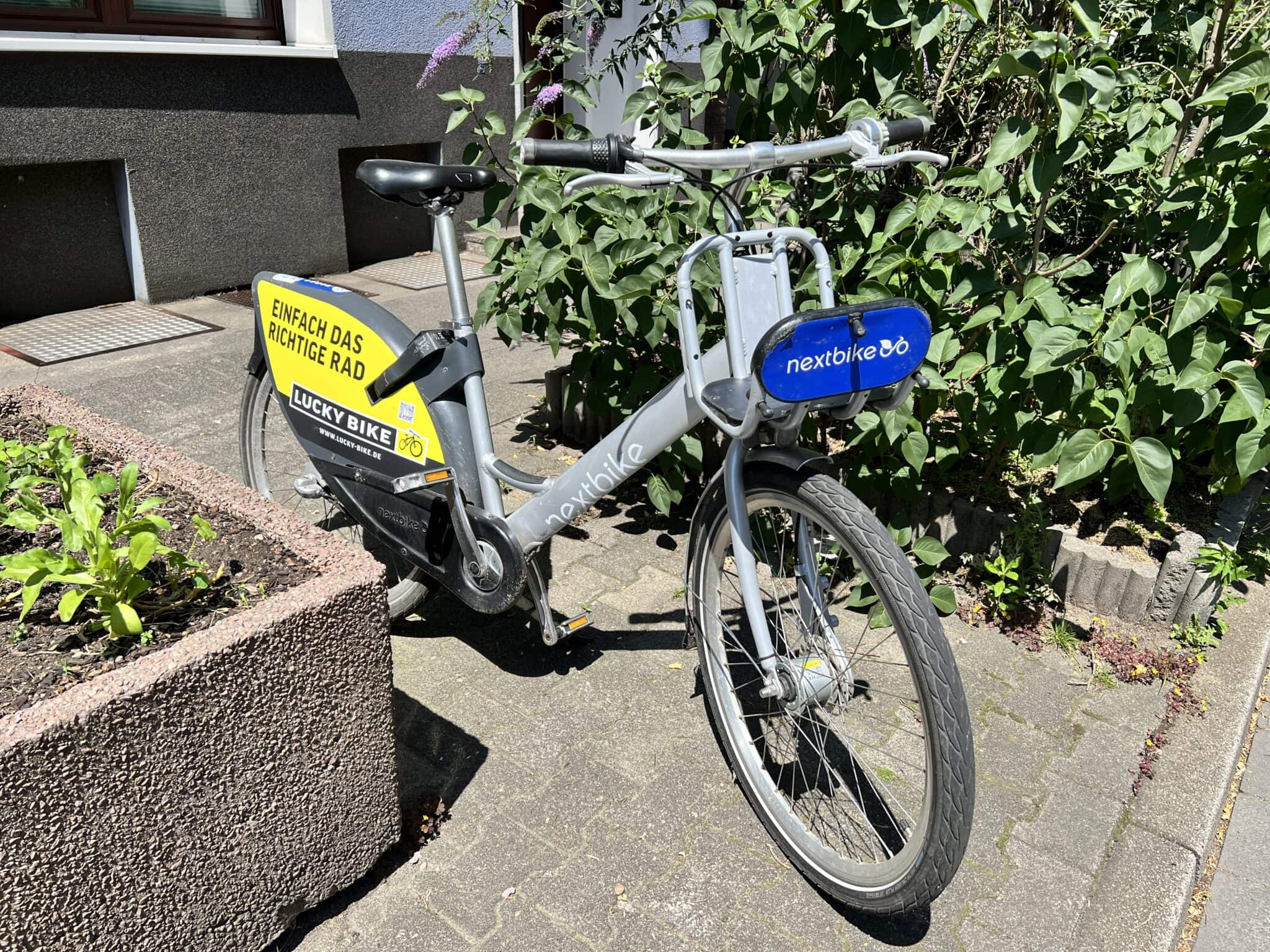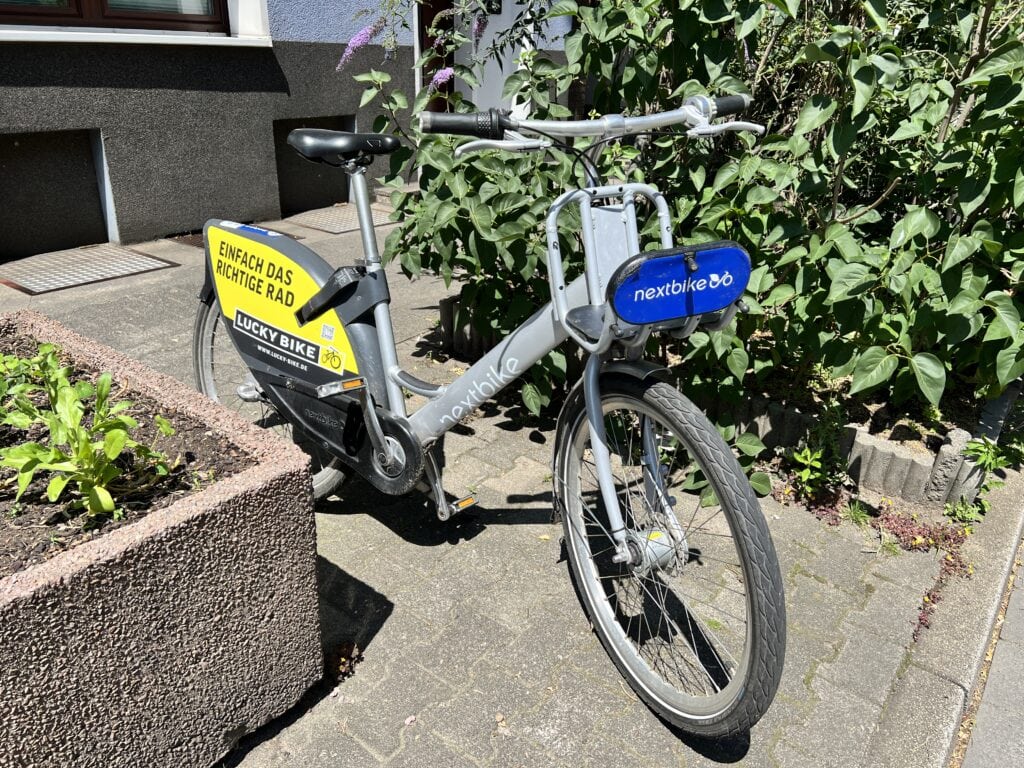 Understand The German Cycling Rules
Before hitting the German roads with your new bike, you should familiarize yourself with the German cycling rules. As with everything in Germany, there are certain rules and regulations such as the use of bike paths, signaling when turning and whether you need a cycling license in Germany.
We have compiled the most important rules in our detailed guide below and take you on the German streets in our video.
Related Guide: Cycling Rules In Germany [English Guide]
Conclusion
When buying a bike in Germany, you should consider your use case and experience with bicycles and adapt the type of bike and where to buy it accordingly. The best thing to do is to visit a bicycle shop, have an expert consult you in terms of bike type and size, and test drive several bikes until you find the one you feel most comfortable with.
Happy and safe cycling! 🚴